Local farmers and eating local is in the media more and more, and so are we!
February 29, 2016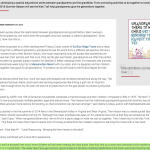 Try an experiment and be amazed how much more children will eat when making the food alone. Now kick this up a notch and combine a kid's mobile talents with a trip to a farmer's market or to a U-pick farm. The valley has many agri-tourism opportunities for families including Mackintosh Fruit Farm and Great Country Farms here in Winchester, or Back Home on the Farm in Harrisonburg,Virginia. These farms offer fun activities for the kids as well as the opportunity to go out and pick the prime vegetables or fruit of the week.
October 20, 2014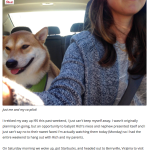 On Saturday morning we woke up, got Starbucks, and headed out to Berryville, Virginia to visit Mackintosh Fruit Farm and pick apples!
September 20, 2013
Farm to Table Dinner at Mackintosh Fruit Farm: A four course dinner made from their own fruits and vegetables paired with a selection of fine wines and entertainment. 1608 Russell Road, Berryville, VA
Patch.com: "Where to Go Strawberry Picking in Northern Virginia"
June 5, 2013
Strawberry picking season started in mid-May and will continue for several more weeks. Here's where to go pick-your-own fruit plus some good strawberry pie, jam and other recipes. **Mackintosh is 1st in the list!  Thank you fans!
April 16, 2013
Lori Mackintosh, a Berryville native and self-described repeat offender, agreed. "The restaurant uses local fresh produce to cook with," she said. "Which is important to me, because that's helping local farmers. I like the Gray Ghost. The bar setting is great, or you can eat outside. There's all these dining options and such a versatile menu. It's a great local business."
Read More
February 11, 2013
Clarke County 4H Leader's Association's dinner and silent auction featuring Mackintosh Fruit Farm's homemade apple crisp topped with ice cream.

September 6, 2012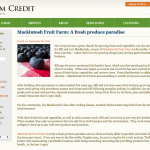 Not everyone has a green thumb for growing fruits and vegetables, nor the time or place to do so.  But for Bill and Lori Mackintosh, owners of Mackintosh Fruit Farm in Berryville, Virginia, they have done just that – taken their love for growing things (and obvious green thumbs) into a successful business.